From April 7 to 11, 2017, Hakka Affairs Council (HAC) Minister Lee Yung-te and his team traveled to Osaka and Tokyo, Japan. They attended annual meetings of Japanese Hakka associations, visited Japan's National Museum of Ethnology, and toured the Echigo-Tsumari Art Field. The goals were to learn from Japan's experience; to enhance Taiwan's efforts in creating Romantic Provincial Highway 3; to elevate the quality of Hakka research in Taiwan and abroad; and to find a Hakka Satoyama. In his speech, Minister Lee stated that the most crucial issue in Hakka culture is language, and that the HAC is pushing for an amendment to the Hakka Basic Act to make Hakka a national language. Also, the Council is building an international Hakka knowledge web, hoping to unite Hakka people worldwide and pass down Hakka culture.
Because construction of the national Provincial Highway 3 Hakka Road is currently one of the HAC's most important projects, the tour also included a visit to the Satoyama Museum of Contemporary Art in Echigo-Tsumari, Niigata Prefecture. This was to help officials better understand how locals organized their art festival, and to serve as tourism reference for the construction of Taiwan's Provincial Highway 3.
In order to elevate the quality of Hakka research worldwide and strengthen ties with international museums, the Taiwan Hakka Culture Development Center also sent a team, accompanied by Chang Wei-an, Dean of the College of Hakka Studies at National Chiao Tung University. The group conducted an exchange forum with Professor Seki Yuji, Deputy Director-General of Japan's National Museum of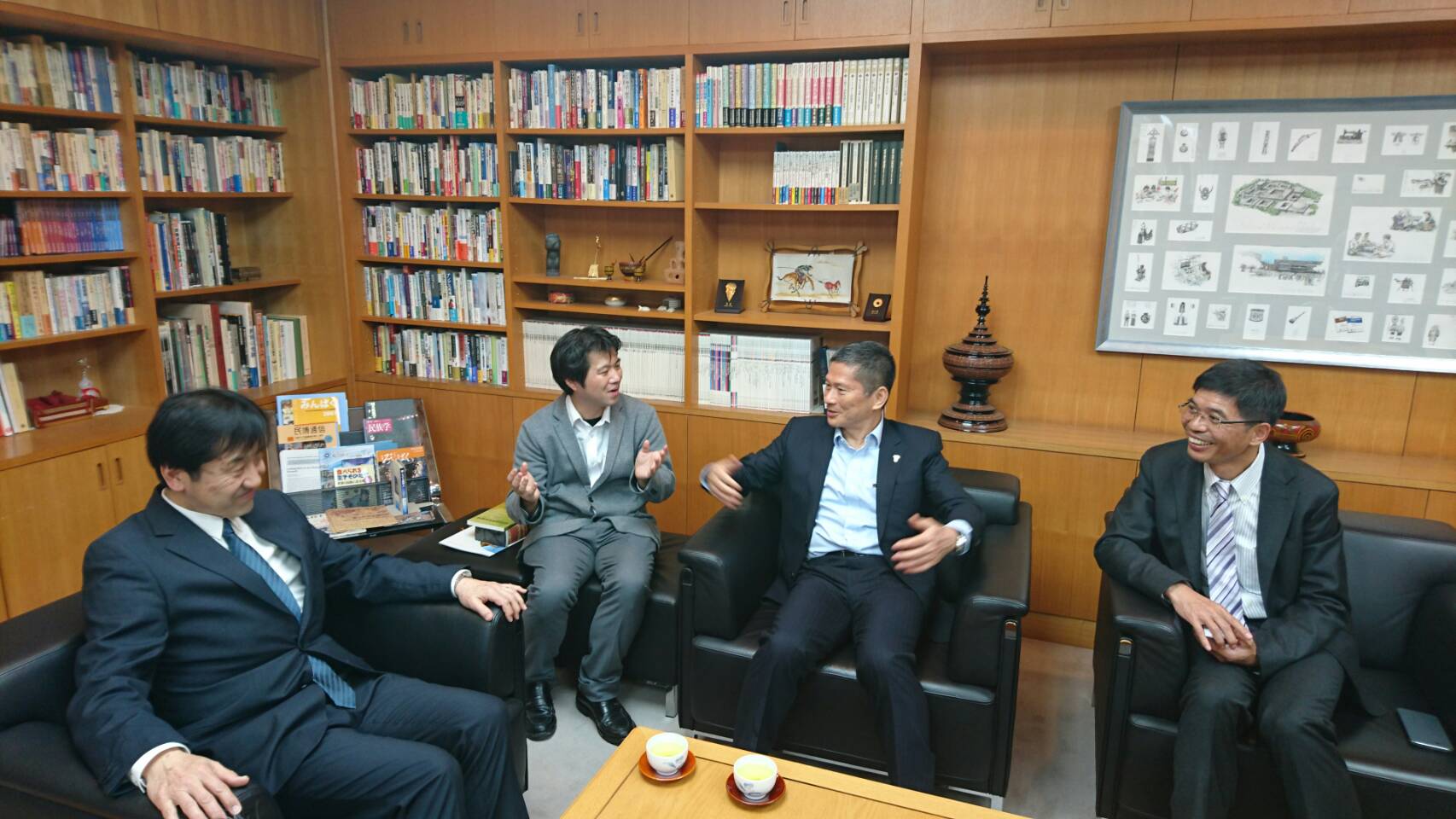 Ethnology in Osaka, and invited Japanese researchers to attend workshops at the Taiwan Hakka Culture Development Center later this year, for further exchange of Hakka research and discussion of museum topics with Taiwanese Hakka research groups.