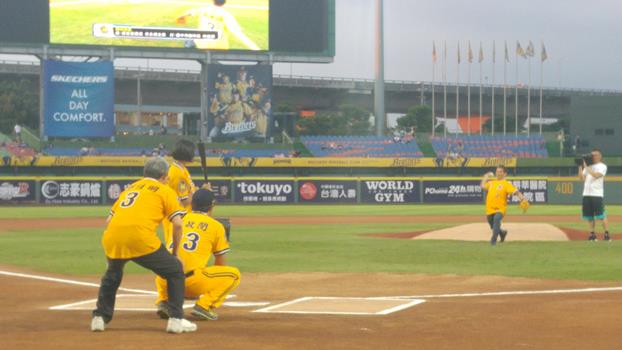 Hakka Affairs Council Minister Lee Yung-de (
李永得) introduced Taiwan's first Hakka-theme travel planning resources – "Romantic Hakka (浪漫客)," to the audiences at the baseball league game held on May 25 in Taichung.


Launched by the Hakka Affairs Council, the "Romantic Hakka" includes a platform and a mobile application for users to discover the rich culture and history of Hakka through visiting Hakka townships across Taiwan. It seeks to revitalize Hakka culture and art as well as boost the local economy in Hakka communities through integrating big data, cloud computing, GPS, and Internet of Things with local stores and attractions. With the 4G service and applications, the Council hopes to elevate the tourism industry in Hakka communities to the next level.

To promote the platform and application, the Council partnered with the Chinese Professional Baseball League to kick off the event jointly, with Minister Lee serving as the guest of honor to throw the ceremonial first pitch to catcher Peng Cheng-min (彭政閔), a baseball player who plays for the Chinatrust Brothers, to mark the begin of the game.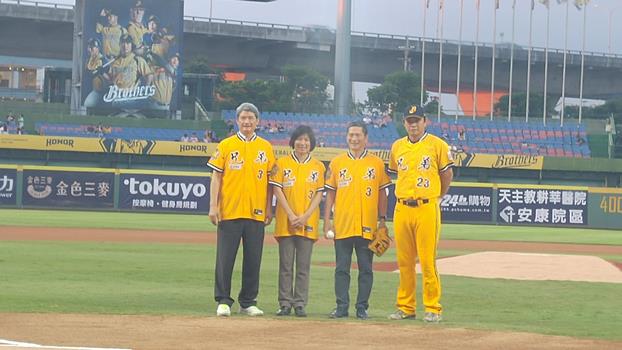 During the commercial break, Minister Lee introduced the "Romantic Hakka" to the audiences, noting that the platform and application offer detailed tourism information about Hakka food, tourist attractions, accommodation, and transportation for users. He encouraged everyone to use the app for planning a trip to explore Hakka culture, food, and landscapes. 
In addition, the "Romantic Hakka" also offers feature tours and ticket packages for users to optimize their trips to Hakka destinations across Taiwan.
The Romantic Route 3 (浪漫臺三線), which is part of the government's key policies to promote cultural tourism and rejuvenate Hakka communities, is a picturesque road featuring Hakka food and culture in Hakka communities situated in Taoyuan, Hsinchu, Miaoli, and Taichung, added Minister Lee.
To encourage more people to join the platform and download the application, the Council also held a lucky draw activity and offered a food stall for audiences to experience Hakka culture through enjoying Hakka delicacies.